Updates Regarding the Tesla Fraud (3-7-19)
1. Tesla is walking back on its claims regarding full self-driving ("FSD"). See the previous and new website text: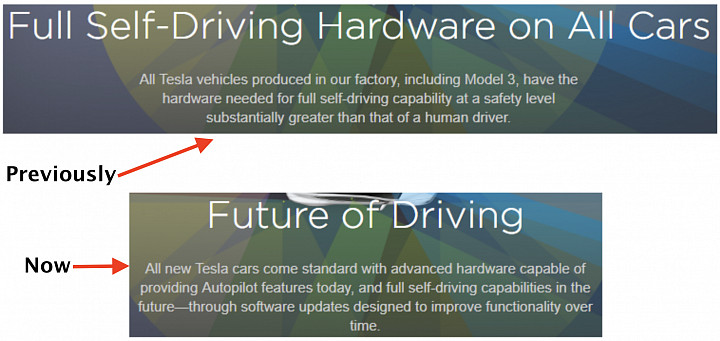 FSD works only in a very limited capacity. Actual full FSD as advertised simply doesn't exist though the company has been charging customers for it since 2016. This is no different from what Theranos was doing selling blood tests via pricks of the finger.
Tesla made it up as a cash grab and to pump the value of the stock.
The company is still selling it as an add-on of $5,000 on the order page.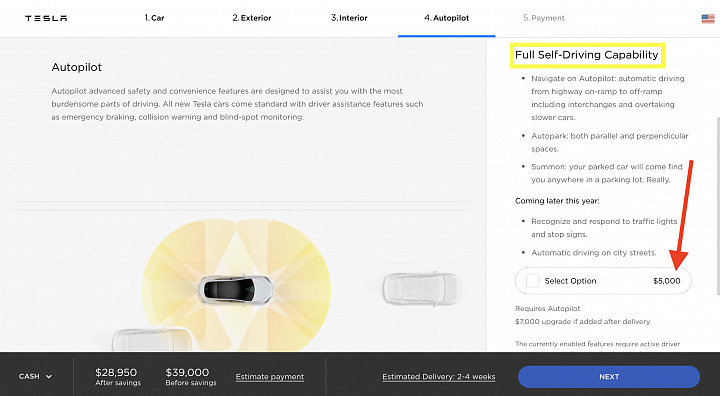 ___
2. There is evidence that the disparity between Tesla's VIN issuances and its deliveries has to do with Tesla delaying titles so it can sell used inventory as new. This is in direct violation of the FTC's used car rule. A vehicle that is used for other purposes outside of moving (e.g., factory to car carrier) or test driving cannot be labeled as new.
The "VIN tracker" on Bloomberg is a scam that has nothing to do with the actual sales of Tesla vehicles. VINs are purchased ahead of time, before manufacturing, and has been a convenient way for Tesla to mislead the public about its sales and business prospects.
In the company's "great" Q3 report, Model S and X ASPs fell by $8,000-$9,000 from their expected median, suggesting that used vehicles that had never been registered were sold as new.
LA Times reporter Russ Mitchell shared his experience speaking with Tesla over its inventory.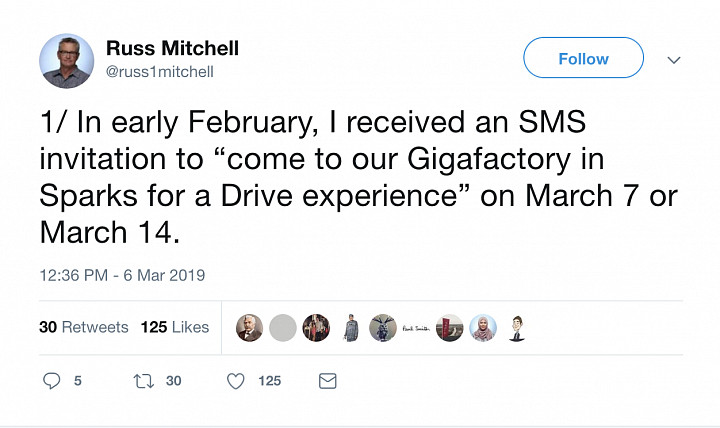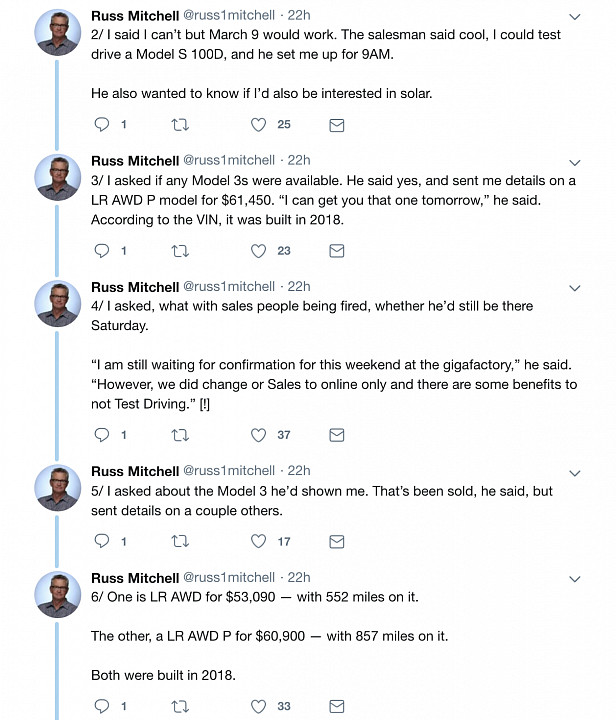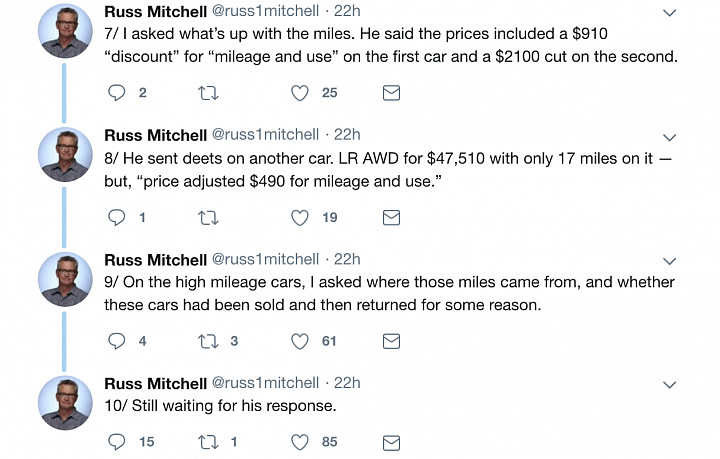 3. Question for Tesla (submitted to IR):
At the bottom of the tesla.com homepage it reads, "If you haven't test driven the car, you can return it within 7 days or 1,000 miles, whichever comes first."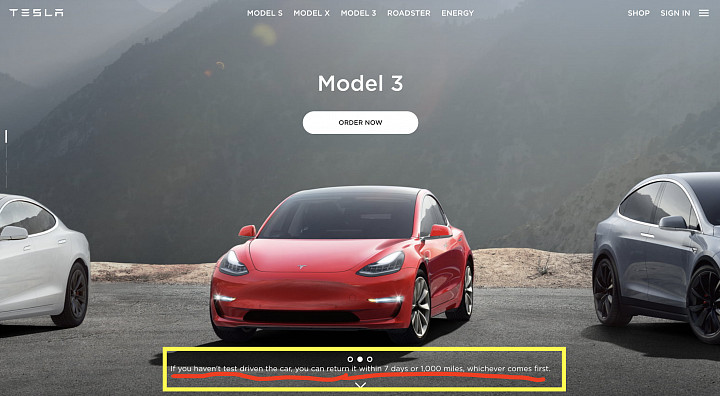 Following the FTC's rule as abovementioned, would the car then be sold as a used car, or would it be sold again, illegally, as a new car?